Carrie Underwood Among Others To Be Included In 'American Currents' Exhibit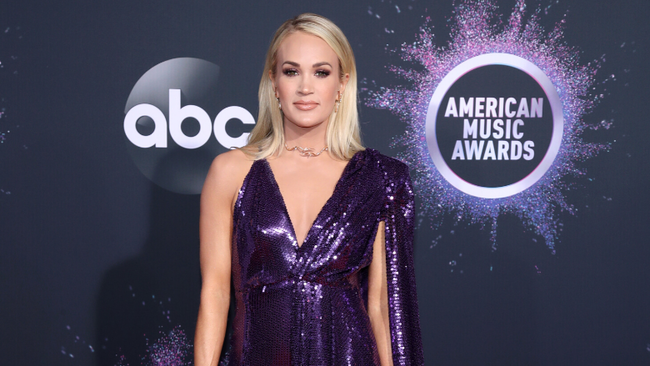 The American Currents: State of the Music exhibit at the Country Music Hall of Fame shines a spotlight on the artists, musicians, and songwriters shaping today's country music. This year the exhibit will feature some of country music's biggest stars including Carrie Underwood, Kelsea Ballerini, Jason Aldean, Brandi Carlile, Eric Church, Luke Combs, Billy Ray Cyrus, Kacey Musgraves, Maren Morris, Morgan Wallen, and more.
"Each year brings new components to the country music story, and 2019 was no different," said Kyle Young, Country Music Hall of Fame and Museum CEO said in a statement. "Last year, we witnessed unprecedented collaborations, record-breaking chart success and the continued evolution of the genre, reaching a broader audience. American Currents allows us to highlight these moments and share their significance in country music history."
A press release says that the American Currents: State of the Music will also have the Unbroken Circle, which "illustrates the connection between country music's past, present and future by sharing the stories of today's artists and those who have influenced them." Reba McEntire, Cody Johnson, Dolly Parton, singer-songwriter Erin Enderlin and more are artists to be featured.
"I still can't hardly believe this is real," Enderlin writes on social media. "Thank you so much for including me, y'all know how much I love you- beyond honored🖤"
One of Blake Shelton's band members, Jenee Fleenor, will also be honored by this year's American Currents exhibit. "Thank you [Country Music Hall of Fame]!!!" she says. "A dream come true for me!!!"
American Currents: State of the Music will open on Friday, March 6, and run through Feb. 7, 2021. More information can be found at the Country Music Hall of Fame's website.